Car Mélanie a terminé son cursus à l'AISG (American International School of Guangzhou) !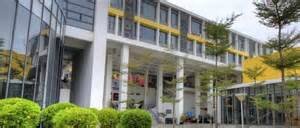 Eh oui depuis trois ans je reçois au moins trois mails par semaine de l'école, qui nous renvoient vers des liens... tous écrits en anglais et surtout super longs à lire... souvent pour ne pas dire grand-chose ou pour se répéter...
------------------------------------------
"Dear Students and parents,
Apparently an email meant for a single student went to my entire grade 12 mailing list. Please accept my apologies. Most students have completed all their CAS documentation along with all other IB requirements. Students with details left to complete should receive separate emails. Please let me know if you have any questions. Again, please accept my apologies if I've caused any unwarrented distress.
Regards,"
------------------------------------------
"Dear MS and HS Parents,

Summer will be here before you know it. It's a great time to thank the teachers for another year of their hard work.
We need your help. Our theme this year is a summer picnic! PTA will provide pulled pork and some sides.
We are asking if you could help by providing your picnic favorites, like quiche, sushi, fried rice, potato salad, macaroni salad, mac& cheese, veggies and fruit (cut and prepared on a tray), deviled eggs, green salad, or if you have a unique or favorite dish you like to make, we are happy to take those too!
We also need desserts, like cookies, cakes, brownies or your favorite picnic sweet!
For those of you who do not have time to cook we can use chips and soda.

We have a special competition this year: A PIE CONTEST *not pie eating, pie baking
Enter your winning pie in a contest that will be judged by the teachers at the luncheon. You can bake the pie that shows off your talents (apple, peach, whatever kind of pie). Anyone can enter, including parents, teachers and students. Be sure to include a label with your name and the kind of pie you have baked when you send it to school the morning of the lunch. (details below)

Date: May 31st, 2016.
Food drop-off time: 9:30am - 10:30am. You can drop off food or your pie that morning or send it in with your kids. If you need your containers back please put your name on them and have your children pick them up at the end of the day.
Location: AISGZ Science Park, 2nd Floor - "Faculty Lounge"

Please email or text ... with what you would like to send so we can make sure we have a good variety and enough for 70 people. We will send you
confirmation and a reminder.

Thank you for helping us treat the AISG staff."
------------------------------------------
"Dear Parents,
Please kindly find the link to our newsletter or alternatively you may go to newsletter.aisgz.org. We encourage you to send any feedback to newsletter@aisgz.org so we may continue to refine this format to be responsive to the needs of the community.
Kindly,"
------------------------------------------
"Dear Seniors (and parents),
This is a reminder of the policy for leaving campus after an IB exam.
With parent approval, you are allowed to depart before the 3:15 or 4:50 bus, if you have completed your exams for the day. We have a closed campus. Students may not leave and return under normal circumstances. Particulary during exams, once you leave campus you may not return on that same day. If a student leaves and attempts to return they will be stopped at the gate and directed to the HS office. A phone call will be made to parents to inform them that their child is returning to campus after a period of no supervision.
Students, our first job is keeping you safe, and it is an expectation of your parents that when you are at school, you are under our care. When you are off campus there is no way we can do that. If the security guards ask you to stop and call the HS office to confirm that you should be arriving for an exam, please be courteous and cooperative.
Just a few more days to go. Continue to arrive in plenty of time for your exams and remember that grades 6 through 11 have classes as usual.
If you have any questions, please ask me."
------------------------------------------
Attached is a letter outlining the final month of school activities -- including classes, exams, prom, graduation -- for the Grade 12 Class of 2016. Please read this note thoroughly and review with your son or daughter so that everyone has a shared understanding of activities, expectations and dates.
Thank-you for your continued support of the students -- I look forward to celebrating with you at Graduation on Wednesday May 25th. A second update, with more details about graduation tickets, dress, seating and more will be sent to you mid-May, when exams are nearly completed. Please do not hesitate to contact me with any questions.
Warmest regards,"
------------------------------------------
Vous en avez assez de lire ça ? Je vous comprends !!! Trois ans que je lis des mails de la sorte toute la semaine !!! Et qu'à chaque fois je râle que les rendez-vous ou activités proposés s'adressent quasi exclusivement aux mamans qui ne travaillent pas... c'est en effet toujours sur le temps scolaire, quand je suis en classe, quoi...
Allez je suis vache, car je suis globalement très satisfaite de l'AISG, dont l'équipe est très sérieuse. Et ce fut une chance inouie pour Damien et Mélanie que de pouvoir suivre un tel cursus qui va leur ouvrir de nombreuses portes vers l'international.
Papis mamie, en fait ce post était destiné à vous faire bosser votre anglais !
La suite par Mélanie - si la bougresse veut bien prendre 5 minutes pour rédiger un article sur sa fin de scolarité ici... - en anglais of course !